Clothes Make the Man: 8 Ethical Gentlemen Worth Following
The menswear market is becoming much larger than ever before.
It's estimated that men's clothing sales will grow 1.9% in 2021, compared to just 1.4% for women's clothes. Now men are more style-oriented and they have expanded choices, but I'm concerned that there are very few male bloggers representing our community. Just like I don't want ethical fashion to be "a white girl thing", I don't want ethical fashion to be "a girl thing". So I've reached out to these 8 smart, kind, talented and very handsome gentlemen, and asked them how and why they got into slow fashion. I want the world to know that these wonderful guys exist and they are dedicated to making slow fashion a standard, not a niche.
Please enjoy the read and feel free to contact the guys and give them a follow! All pictures are clickable and linked to their blogs.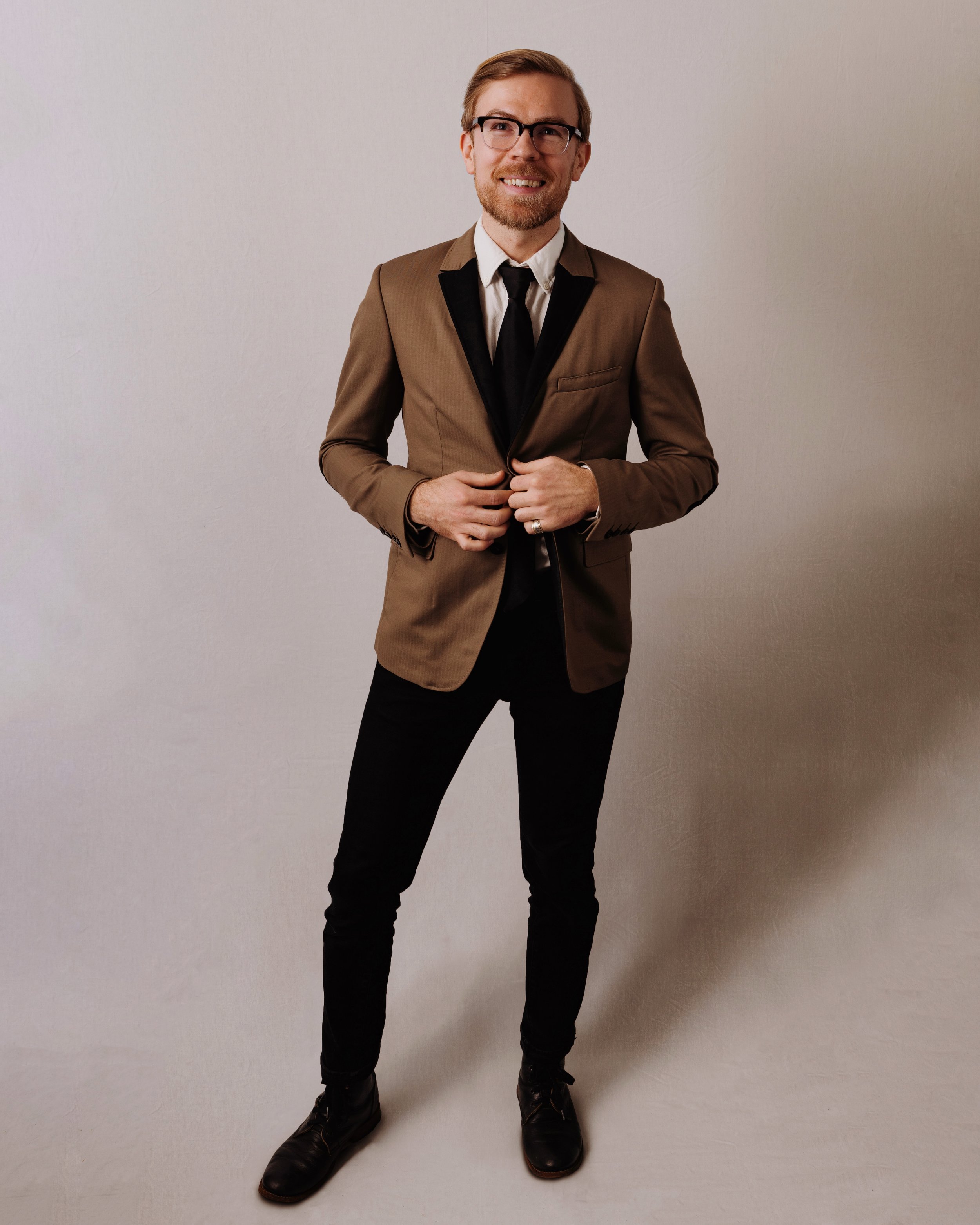 My name is Garik Himebaugh and I'm a slow fashion ambassador. I'm the founder of Eco-Stylist, an online marketplace for ethically made men's clothes. On our website customers can browse trusted eco-conscious and ethical brands that also have great style.
Two summers ago I was interning in Boston and working on a startup that helped men shop for clothes. One weekend I went to a market downtown and saw a kiosk with beautiful leather shoes. I chatted with the seller, Peter Sacco, who turned out to be the founder of Adelante Shoe Company. He told me the shoes are handmade in Guatemala and all the workers are paid a living wage. I got inspired and later that summer I pivoted my startup to focus on helping men shop for ethically made clothes.
I love the mission of slow fashion and I've met many creative and savvy individuals who inspire me such as Clare Press, Kestrel Jenkins, and Jane Morris.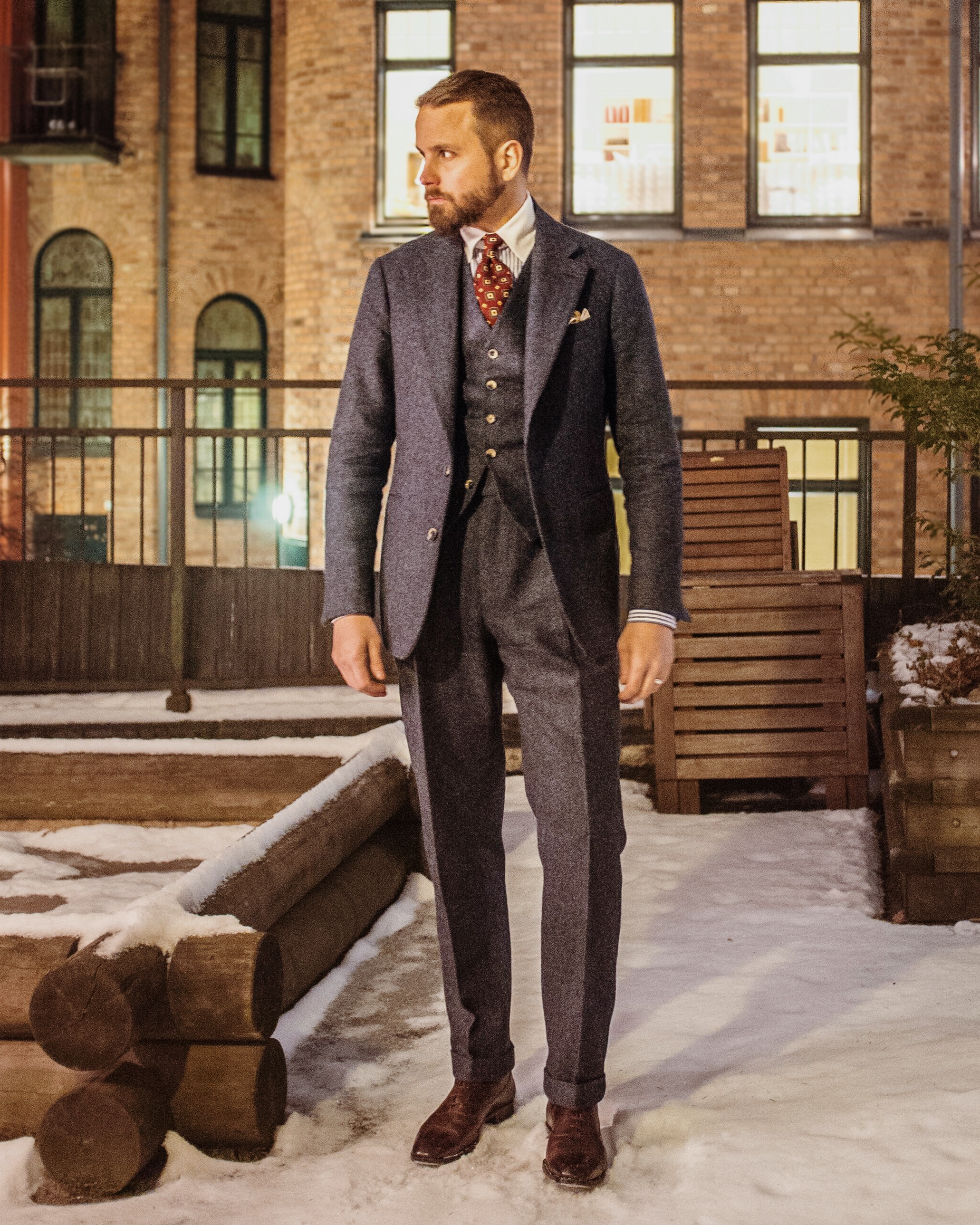 My name is Erik Mannby and I'm the editor-in-chief of global menswear magazine Plaza Uomo and co-owner of Götrich, bespoke tailors. I started shopping vintage clothing back in my high school days, mainly because it was an affordable way for a teenage kid with an interest in style to expand his wardrobe without breaking bank.
Vintage stuck with me even as I started working and making money. As my interest for menswear grew I became even more selective in my clothing purchases and started adding bespoke pieces to my wardrobe. It got so far that I invested in a bespoke tailoring store in Stockholm. It's called Götrich, and is one of the world's oldest, being founded in 1730.
Choosing quality is the most sustainable way of purchasing clothes. They are made to last and made in a style that lasts.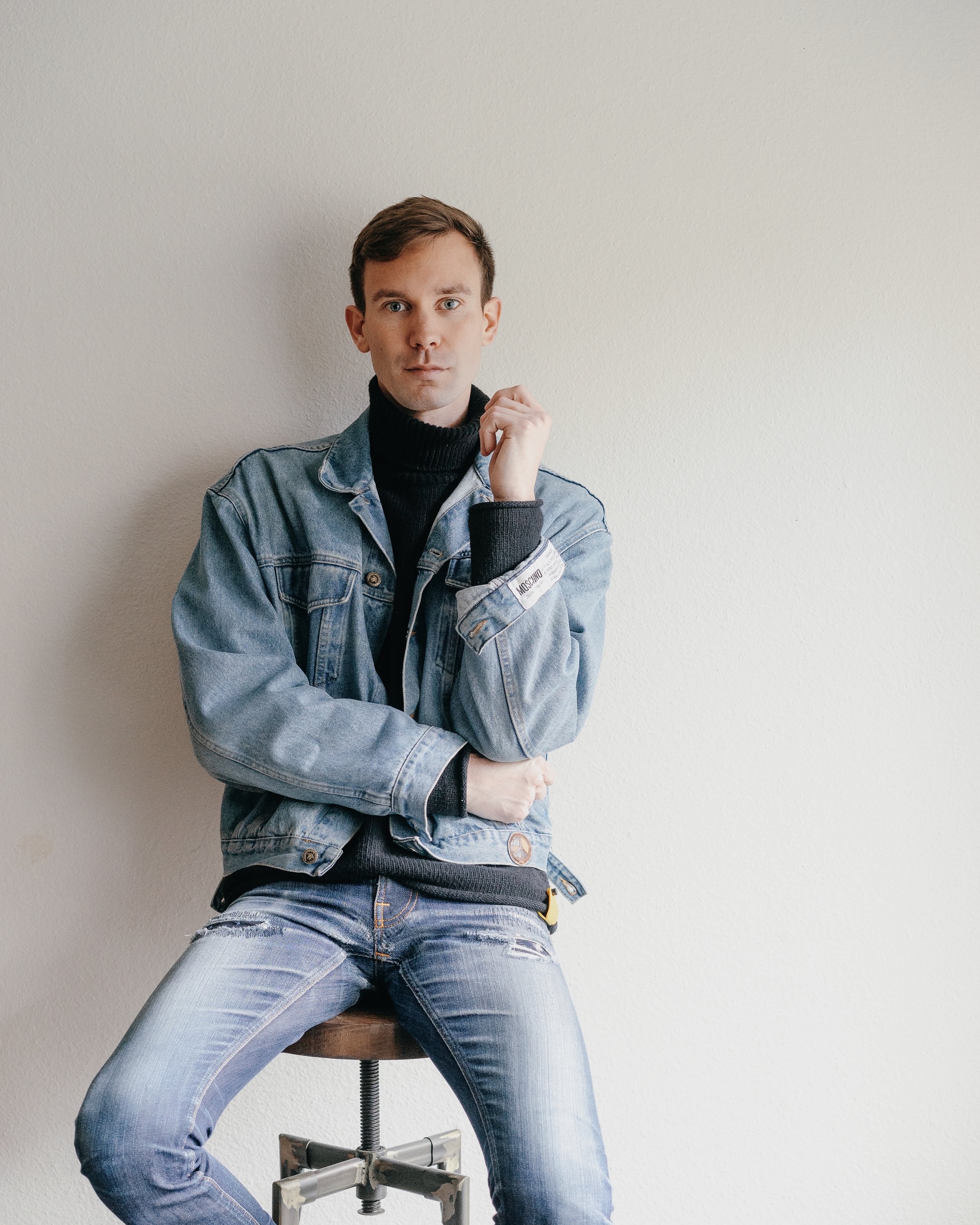 Hi! My name is Calvin and I'm an American art director and designer residing in Seattle on the west coast of the states.
I got into slow fashion by way of thoughtful and conscious living. For me, slow fashion came quickly behind my switch to a plant-based diet (or perhaps it was the other way around), as I wanted to take more responsibility with how all my choices affect others, the planet, and myself.
It is so sad that in 2019 so many humans around the world are still being exploited to make cheap, trendy garments that the majority of which will end up in landfill within a year of creation.
For me, slow fashion is about caring for the wellbeing of others and the planet. The clothes we wear are the first things we communicate about ourselves, so we should communicate that we care.
In my twenties I was properly into fast fashion, and wouldn't think anything of buying new clothes regularly. Like a lot of people, I think the Rana Plaza factory collapse about 5 years ago really bought home how badly the people making our clothes were treated, and I realised I didn't want to be part of that anymore.
Something that's tricky being a ethical/slow fashion blogger, is that generally I try not to buy too many clothes, only things that will last a long time, so that can make creating new content kind of tough. If you buy the right item though, I think it can give your wardrobe a whole new look. A pair of Vegan Dr Martens chelsea boots did that for mine recently.
Buying only slow/ethical/sustainable fashion, isn't always easy, but it's really worth it, and it's getting easier all the time as new brands launch, services like depop arrive and established brands start to switch to better production practices.
I'm Zach and Im a 23 year-old blogger in Boston. I blog about my own journey with slow fashion, how I build my wardrobe, and the mindset behind my choices.
I started my slow fashion journey about a year ago and I'm still learning every day. I worked in retail during college and, when I stopped, I started to think about my clothing choices and the wardrobe I wanted to build, shifting to well thought-out purchases, investing more, and owning less.
I like slow fashion because I think it's an important shift in the way we consume clothing. It's good for the earth, our wallets, and our mental health.
What I wish more people would do is to use what you've seen and learned and create your own wardrobe that works for you. Slow fashion should be about reclaiming your wardrobe and personal style.
My name is Madhur and I write a blog about sustainable and conscious living called "A Vivid Life."
I am from and live in the mystical land of India. I began my journey towards sustainable living in late 2017. After learning of the disastrous impact of fast fashion on the people who make it as well as the environment; I decided that I will no longer buy from fast-fashion brands.
Instead of going on a shopping spree with sustainable + ethical brands, I spent the entire 2018 on a no-spend pledge, diverting energy I would normally spend on buying new clothes towards building a deeper understanding of my existing wardrobe and minimizing it mindfully.
Having successfully completed and enjoyed a year of no-spend, in 2019 I want buying new to be my last-resort. I intend to buy only 12 new pieces through the year, only in those cases where borrowing, swapping, or thrifting didn't work.
I've always been utterly intrigued by how what people wear seemingly tells a story about them.
When I began to buy my own clothes as a young teen, I was amazed at how affordable these garments were on my tiny budget. Little did I know, I was in the eye of a fast fashion storm, and if I wasn't paying the true cost for these clothes, someone else was.
Fast forward to 2017 when I started my own fashion blog, and I didn't feel fulfilled in posting fast fashion outfits. So, I asked myself the question which had intrigued me all along - what story do I want my clothes to say about me? One of meaningful, positive change, I decided.
Ever since, I've been on my slow fashion journey, which I'm here to share with everybody, in the hope of inspiring somebody.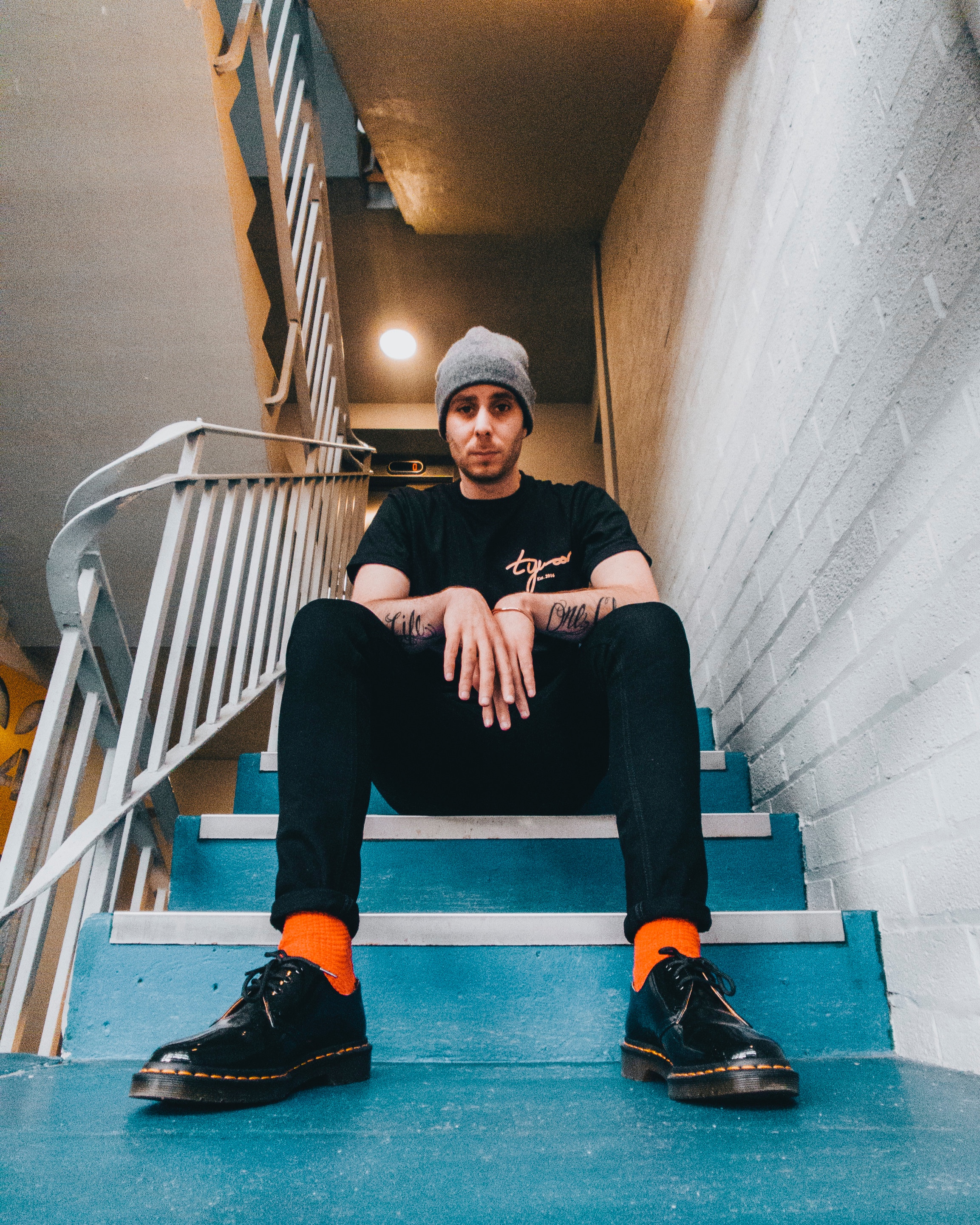 I'm Arash. I'm a personal stylist from the UK. If I were to summarise what I do it would be helping people redefine their personal style.
I got into slow fashion first through the Trust Cost doc and then last year a documentary on fast fashion on the BBC. It made me consider buying second hand first and actively seeking out sustainable/ethical brands. I didn't want to be the person that was championing it but not really living it.
Reusing and re-wearing the clothes you already own makes you more creative. It's something I encourage clients to do and it's also what I love about slow fashion.
Although when it comes to ethical and sustainable brands I feel they need to cater to a wider variety of people. I've found many of them seem to neglect plus size women. Offering a severely limited size range.
There's definitely a lot of work they need to do in that space.